Prenatal Yoga
This class is taught by: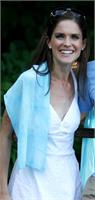 Yoga found Lauren in 2000 after a debilitating soccer injury. After studying 9 years under Jivamukti teacher, Jerry Smith-Guidry, Lauren became certified (CYT 200) in 2009. A lifelong student of movement, she minored in Dance at university in 2008 and received professional Zumba teacher training in 2010. Lauren's performed publicly with Oasis Bellydance Troupe and African-style dance at Festival International de Louisiane; In addition, Lauren has studied the Yang-Style, Short Form Tai Chi for over 5 years. Drawing from her graduate degree in Counseling, she strives to incorporate the best of psychology with innovative yoga forms. Come to class, and open yourself to higher levels of self-awareness and movement potential.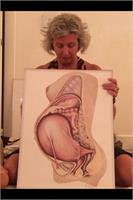 I started practicing yoga after my second child was born. Asana practice embodied so many of the thoughts and feelings that early parenthood brought up in me and was incredibly reassuring. As a new parent I was learning and living the first two limbs of yoga, the Yamas and Niyamas which form the structure of practice on and off the mat. These qualities will always guide my teaching: non-harming, truthfulness, purity, non-grasping, contentment, learning through self-experience and a devotion to the divine in all beings.
I have been a childbirth educator since 1999, and took my first yoga training and started teaching pre and postnatal yoga in 2005. I took another training in 2008 with Yogrishi Vishvketu and continued to teach and to lead teacher trainings in pre and postnatal.
Find out more about Amy at www.amybidrman.com
Prepare your mind and body labor and delivery. This class gives expecting moms a chance to nurture themselves in a safe environment. Great for reducing the amount of aches and pains that come with pregnancy. Breath-work will create a calming environment for your baby to grow.
Upcoming classes: