Kid's Yoga
This class is taught by: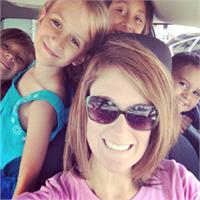 I've casually practiced yoga for over five years but didn't fully commit to it as a daily facet of my life until 2013 when I turned to my practice to help calm anxiety, find some quiet time as a working mother of four, and to stave off injuries while training for marathons. I received my certification through Lotus House of Yoga in 2014 after spending a year teaching at three of the four local YMCAs and realizing that, while I spend my days in an office, yoga is truly my passion. I've incorporated yoga into my daily life, adapting as I need from vinyasa and power yoga for a work out to meditation, yin, and restorative to calm a racing mind and relax the body. Expecting my fifth child, I have spent this pregnancy adapting my love of power yoga to accommodate a growing baby and have fallen in love with prenatal yoga.
Young Yogis (ages 4-8) develop balance, coordination and self-control through the practice of Yoga postures and lessons. The instructor incorporates games, stories and the Take 5 program.
Upcoming classes: