All Levels
This class is taught by: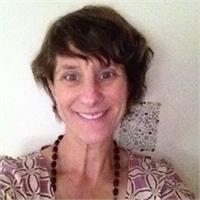 My yoga journey started in 1999 when I went with a dear friend to a class in the basement of a community center in Albuquerque, New Mexico. Although it wasn't love at first asana, about two months into practicing I had an experience that led me to believe there was more to yoga than a good workout. From that time on I pursued yoga with a passion which grows with time. I love the way a good asana practice makes my body feel, and in my classes my intention is to help students feel good in their bodies. I draw on the many styles of yoga that I have practiced over the years including Iyengar, Ashtanga, vinyasa, power, Kundalini, and Forest. In addition, I incorporate into classes the other limbs of yoga and Ayurvedic principles to provide a holistic experience and empower people to live in harmony with the subtle energies that surround and influence us.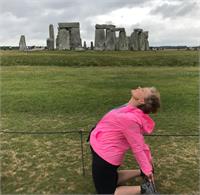 Yoga gives us a way to develop skills that help our balance, strengthen our joints, and practice peaceful introspection.
Movement and play are the best recreation! A yoga practice can enhance mindfulness and help us discover our inner strengths. Yoga has been part of my life for almost 20 years, and I completed the Lincoln Yoga Center's 200 hour Teacher training program in 2017. As a teacher I hope to cultivate a playful spirit, engage my students, and help them set personal goals that enhance their growth.
All levels yoga offers students the opportunity to practice in a multi-level setting. The instructor will offer variations so that students may choose the level of difficulty of depth most appropriate for themselves. An eclectic yoga class, the teacher will sometimes lead a flow style vinyasa (linking movement with breath), other times there will be hatha (the yoga of opposing forces), or yin (more passive poses targeted at stretching the body's connective tissue). Postures are performed mindfully with an emphasis on proper posturing, relaxation, and breathing.
Upcoming classes: