Courteney Turner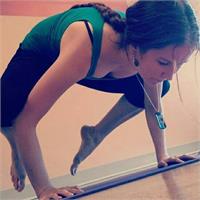 Courteney Turner instructs the following:
October 2 - November 8 | 4:15-5:00pm

Limited spots available. Register today!

Manage stress, develop positive behavior reactions, and create climates of positivity

Build group cohesiveness and positive group relationships

Develop interactive positivity, self-awareness and self-responsibility

Learn techniques to self-regulate behavior and emotions

Develop peace and stillness in the midst of chaos. Improve confidence and self-esteem

Registrations are now open for Fall semester. You may register online, by emailing us at lincolnyogacenter@gmail.com, or by calling us at (402) 570-1114. Namaste.




Beginners Yoga is all levels of students who are interested in taking a beginner-level pace and practice. All skill levels welcomed.




All levels yoga offers students the opportunity to practice in a multi-level setting. The instructor will offer variations so that students may choose the level of difficulty of depth most appropriate for themselves. An eclectic yoga class, the teacher will sometimes lead a flow style vinyasa (linking movement with breath), other times there will be hatha (the yoga of opposing forces), or yin (more passive poses targeted at stretching the body's connective tissue). Postures are performed mindfully with an emphasis on proper posturing, relaxation, and breathing.