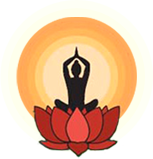 Greetings friends!
Thank you for being a part of our community. We are thankful to have you. We send you love and light. Should you need a peaceful place to retreat (if even for just 60 minutes), please know you are welcomed at Lincoln Yoga Center.
Please enjoy these updates from us. Lincoln Yoga Center has had a wonderful year so far. We expanded our Teacher Training program to include not only the 200-hour Teacher Training, but also the 300-hour (500RYT) Teacher Training program under Yoga Alliance as a registered yoga school. This season, we have guest teachers coming from across the nation to deliver workshops as a part of our teacher training. We invite you to join us for the "Open to the Public" weekends. Find these trainings in our workshop page. We happily continue to offer 35+ Classes each week. You'll find Rope Wall, Hot Power, Kundalini, Beginners Yoga, Mantra and Meditation, Yoga Nidra, Yin Yoga and more on our weekly class line up. Register online or simply walk-in. Our Kid's Program is back! We have re-launched our Kid's Yoga Program, and welcome children ages 4-8 to participate in our 6-week sessions. Fall session began Oct. 2, and Winter Session registration is now open. This program is led by a Yoga Alliance Certified Children's Yoga Teacher. The TAKE 5 Program has exciting things happening in the community, and we encourage you to visit its new site: www.Take5Program.com. If you are unfamiliar with TAKE 5, it is a University of Nebraska-Lincoln research based program designed for educators, wellness professionals, parents, community leaders, and anyone interested in guiding youth to a calmer, more self-responsible self.
We know you've grown to be comfortable with signing up for classes and workshops online, in our Mindbody app. and on our website. Thank you. Please know you are always welcomed to walk-in to any class listed on our class schedule.
As we forge forward into Fall, we at Lincoln Yoga Center wish you kindness, peace, happiness, and love. Share your practice with a friend, a child, a neighbor, or loved one who may benefit from the beauty of yoga. You are always welcomed to our space. We honor the light in you and take pride in providing a calm, quiet, safe space for you to enjoy. Namaste.
Make time for Restorative Yoga.

Practice Self-Study: Understanding your Emotional Power.

Nourish your body with healthful, cleansing foods. Visit our tea lounge before or after class.

Slow down. Take time to rest. Observe your surroundings and be non-reactive within them.

Share your experience in the studio or via social media. @lincolnyogacenter
FREE GROUP MEDITATION


Thursday, October 5th
w/ Prem & Nan
7-8PM / Studio 1
first Thursday of each month



FREE INDIAN COOKING DEMO


Thursday, October 12th
w/ Mahak, owner of Suji
7-8PM / Studio 4
second Thursday of each month

SATSANG
Saturday, October 7th
w/ Cathy P.
7-8:30PM / Studio 1
first Saturday of each month




INTRO. TO ROPE WALL


Saturday, October 7th
w/ Amy S.
2-3:30PM / Studio 3
first Saturdays



YOGA OF 12-STEP RECOVERY


Sunday Evenings
w/ Cathy
6-8PM / Studio 1
every Sunday

APPLYING AYURVEDA
Thursday, October 26th
w/ Jessica Jewell
7-8PM / Studio 2