All Levels Vinyasa
This class is taught by: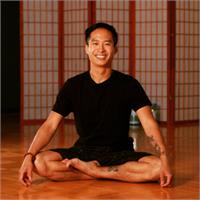 Hugh is grateful to have been raised and influenced by eastern philosophies. Before finding yoga, he studied martial arts and meditation. Naturally he gravitated towards yoga and all its wonder. "Yoga has offered me a doorway to connect the body, mind, heart and spirit. It is captivating and has a way of enriching one's life."
Certified in Inner Power Yoga through the Yoga World Reach organization. Hugh believes life's journey begins with reconciliation with oneself. "I like to offer a practice with inner awareness which can blossom outwardly. Through our practice we can move closer to this sensation of wholeness. It's an amazing feeling when we experience this deep connection."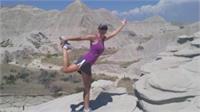 Amy W. began her yoga journey in 2006 as cross-training for her avid running, golf, and weight training activities. Having been a dancer for 20 years as well as a runner for 25 years (and counting), the introduction of yoga/breath-work into her already active lifestyle helped increase flexibility, total body strength/tone, and introduced a mental balance that carried over from her mat to all aspects of life!
Amy completed her 200-hr Yoga Alliance Registered Yoga Teacher (RYT) training through the Lincoln Yoga Center in May 2013. Her classes are designed around the strengthening, training, and the fine-tuning of muscles for overall fitness and health. Amy's class style incorporates Vinyasa flow with deep holding of some postures in between flow sequences – perfect for the athlete or active yogi in you! A wine aficionado, Amy also teaches a monthly "Vino and Vinyasa" class that consists of an hour of Vinyasa yoga followed by the community enjoyment of several different brands of the featured wine type of the month. In addition to teaching group classes, Amy is also available to teach private lessons by appointment.
All levels vinyasa offers students the opportunity to practice in a multi-level setting. The instructor will offer variations so that students may choose the level of difficulty of depth most appropriate for themselves. As a vinyasa class, the breath informs when and how to move in each pose.
Upcoming classes: