Mantra & Meditation (donations) 3rd Thursdays
This class is taught by: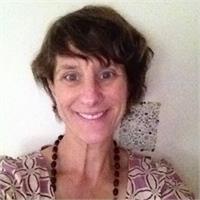 My yoga journey started in 1999 when I went with a dear friend to a class in the basement of a community center in Albuquerque, New Mexico. Although it wasn't love at first asana, about two months into practicing I had an experience that led me to believe there was more to yoga than a good workout. From that time on I pursued yoga with a passion which grows with time. I love the way a good asana practice makes my body feel, and in my classes my intention is to help students feel good in their bodies. I draw on the many styles of yoga that I have practiced over the years including Iyengar, Ashtanga, vinyasa, power, Kundalini, and Forest. In addition, I incorporate into classes the other limbs of yoga and Ayurvedic principles to provide a holistic experience and empower people to live in harmony with the subtle energies that surround and influence us.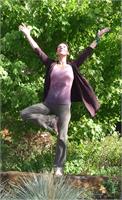 Joettes warm and welcoming style will invite you to stretch,strengthen,balance,move energy,release stress and tension, and cultivate peace and joy you can take with you back into the world. Her classes weave together the foundations of the basics with an interplay of body and mind, focus and flow,and strength and flexibility. While it's important to explore ones edge, she feels it's imperative to nurture a sustainable and balanced practice that will last a lifetime. She hopes to help students remember to pause, breathe, and take a look inside continually returning to the present experience.
Joette began her relationship with yoga in 2005- became certified in 2007- 200 hr. level.
She is working towards her 500 hr. level with Tias Little and Sarah Powers- Insight Yoga- a synthesis of traditional yoga, meditation, and eastern approaches to healing and well- being.
Blessed to study with many inspirational teachers, she feels that yoga itself is the ultimate teacher both on and off the mat... and a key lesson is to keep a sense of humor!
*Donation-based.
Join us for this once a month practice where we come together to practice mantra and meditation, two powerful tools for your yogi toolbox. A mantra is a sacred sound or mind wave that vibrates at a higher frequency than most thoughts. Mantras practiced regularly and over time will shift your consciousness. Meditation is the process through which we connect with the present moment and our divinity. A regular meditation practice will greatly benefit your body, mind, and soul. Led by Girijaa Jessica Jewell.