Intermediate Yoga
This class is taught by: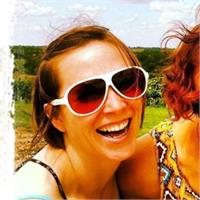 Data analyst by day, yoga teacher by night…yogini forever more! Getting on the mat is Tiffany's opportunity to worship the present and discover new layers of her authentic self. Certified through the Inner Power Yoga 200 Hour Registered Yoga Teacher Training in 2011, teaching yoga is her opportunity to give back to the generous universe and share with others the gifts she receives from yoga.
Tiffany's approach is tailored to the unique makeup of each class so the pace, focus and mood will vary from class to class. Each class, however, does encourage modifications and adjustments to make space for various levels. Her style is inspired by the dance of breath and movement in vinyasa yoga teamed with the deep opening of yin yoga. Expect to move but, when not moving, expect to hold. Her hope is to provide an experience encouraging individuals to make the space for the present and the self, to create opportunities for a new start, to tune in, to discover the oak waiting in the acorn embedded in the soil, to walk out of class a little more in love with yourself.
p.s. Props and questions are highly encouraged.
This class is designed for those interested in a more challenging yoga practice. Intermediate modifications are given, though all-levels are welcomed to participate.
Upcoming classes: