Intermediate Yoga
This class is taught by: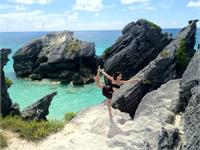 Ella has been practicing Yoga for 10 years. Originally from Nebraska, Ella studied Classical Dance in New York City at NYU and Alvin Ailey Dance Theatre. Through her time at Omega Institute and Kripalu, as well as her own practice at Modo Yoga, Jivamukti, Pure Yoga, Laughing Lotus, Om Factory, Strala, and others in New York, Ella has come to understand the importance, beauty, and benefits of Yoga on a global level.
Ella has had the pleasure of traveling the world working with Olympians, celebrities, professional athletes, and public figureheads to better minds and bodies. Ella also works as a business consultant and entrpreneur, and has facilitated the openings of several nationwide studios over the past 8 years. Her works have led her to receive offers from Biggest Loser as a trainer, Workout NY (Bravo) as a fitness professional, and America Ninja Warrior. Although TV was not her desired path, Ella has enjoyed sharing her passions as a wellness pioneer through publications in New York Times, Good Morning America, Vogue, New York Magazine, Glamour Magazine, and more.
Ella teaches Yoga, Pilates Machine and Mat, Cycling, Ballet, Barre, and low-impact rehabilitation training to all skills levels and ages. In her free time, you can find her playing with her children (Prudence, Hudson, and stepson Will) or cheering on the Southeast Varsity Tennis teams alongside her husband and coach Chris.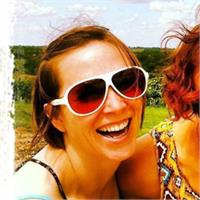 Data analyst by day, yoga teacher by night…yogini forever more! Getting on the mat is Tiffany's opportunity to worship the present and discover new layers of her authentic self. Certified through the Inner Power Yoga 200 Hour Registered Yoga Teacher Training in 2011, teaching yoga is her opportunity to give back to the generous universe and share with others the gifts she receives from yoga.
Tiffany's approach is tailored to the unique makeup of each class so the pace, focus and mood will vary from class to class. Each class, however, does encourage modifications and adjustments to make space for various levels. Her style is inspired by the dance of breath and movement in vinyasa yoga teamed with the deep opening of yin yoga. Expect to move but, when not moving, expect to hold. Her hope is to provide an experience encouraging individuals to make the space for the present and the self, to create opportunities for a new start, to tune in, to discover the oak waiting in the acorn embedded in the soil, to walk out of class a little more in love with yourself.
p.s. Props and questions are highly encouraged.
This class is designed for those interested in a more challenging yoga practice. Intermediate modifications are given, though all-levels are welcomed to participate.