Gentle Flow
This class is taught by: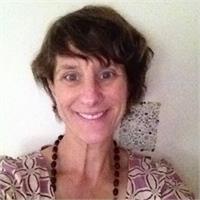 My yoga journey started in 1999 when I went with a dear friend to a class in the basement of a community center in Albuquerque, New Mexico. Although it wasn't love at first asana, about two months into practicing I had an experience that led me to believe there was more to yoga than a good workout. From that time on I pursued yoga with a passion which grows with time. I love the way a good asana practice makes my body feel, and in my classes my intention is to help students feel good in their bodies. I draw on the many styles of yoga that I have practiced over the years including Iyengar, Ashtanga, vinyasa, power, Kundalini, and Forest. In addition, I incorporate into classes the other limbs of yoga and Ayurvedic principles to provide a holistic experience and empower people to live in harmony with the subtle energies that surround and influence us.
Gentle Flow is a class designed for all levels of practitioners interested in moving through gentle postures and breathing practices. This class is suitable for beginners, though all students are welcomed to join.
Upcoming classes: