Yoga of 12-Step Recovery (y12sr.com)
This class is taught by: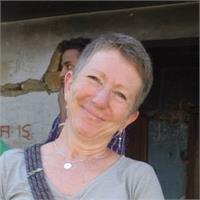 Cathy received her 200 Hour Teacher training from the Sivananda Yoga Vedanta Centre in 2014. Her classes focus on self-descipline of the body and mind through breath (Pranayama) and postures (Asanas). She also completed Yoga of 12 Step Recovery (Y12SR) Leadership training in 2014.
Y12SR is a donation-based relapse prevention program.
No online sign-up necessary. Simply arrive 10 minutes early. This class lasts 2 hours.
Modeled from the meetings of 12-step programs, the Yoga of 12-Step Recovery is a group sharing circle followed by an intentional, themed yoga class. Visit
http://y12sr.com/meetings/faqs/
for FAQs.
Upcoming classes:
Sun

Dec 16 6:30 pm - 8:30 pm

with

Cathy

Pompeo




Sun

Dec 23 6:30 pm - 8:30 pm

with

Cathy

Pompeo




Sun

Dec 30 6:30 pm - 8:30 pm

with

Cathy

Pompeo




Sun

Jan 06 6:30 pm - 8:30 pm

with

Cathy

Pompeo




Sun

Jan 13 6:30 pm - 8:30 pm

with

Cathy

Pompeo




Sun

Jan 20 6:30 pm - 8:30 pm

with

Cathy

Pompeo




Sun

Jan 27 6:30 pm - 8:30 pm

with

Cathy

Pompeo




Sun

Feb 03 6:30 pm - 8:30 pm

with

Cathy

Pompeo




Sun

Feb 10 6:30 pm - 8:30 pm

with

Cathy

Pompeo




Sun

Feb 17 6:30 pm - 8:30 pm

with

Cathy

Pompeo




Sun

Feb 24 6:30 pm - 8:30 pm

with

Cathy

Pompeo




Sun

Mar 03 6:30 pm - 8:30 pm

with

Cathy

Pompeo




Sun

Mar 10 6:30 pm - 8:30 pm

with

Cathy

Pompeo




Sun

Mar 17 6:30 pm - 8:30 pm

with

Cathy

Pompeo




Sun

Mar 24 6:30 pm - 8:30 pm

with

Cathy

Pompeo




Sun

Mar 31 6:30 pm - 8:30 pm

with

Cathy

Pompeo




Sun

Apr 07 6:30 pm - 8:30 pm

with

Cathy

Pompeo