Sheila Palmquist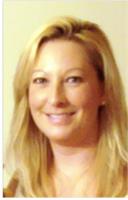 Founder and Director of Lincoln Yoga Center and School Sheila Palmquist
E-RYT500, RCYT, RPYT, YACEP®. LYC opened August 28th 2010. Lincoln Yoga Center offers 200 Hour Yoga Certification. Take 5 Certification (Behavior program for children). Over 40 group classes per week, for all ages and abilities. We have private and semi private sessions available for expecting mothers, athletes wishing to improve performance and focus, stress reduction, injury recovery, chronic illness, pain management, children, teens, seniors, etc. Everyone can practice yoga, and benefit from the effects. My introduction to yoga began in 2000, while living in Loveland, CO. I had an injury that kept me from my workouts of weightlifting and cardiovascular exercise, so I tried yoga. I have been a student ever since. My yoga practice became a way to maintain a healthy balance of my mind, body and spirit. I started my yoga training in 2002 after my second child was born, gave up my stress filled corporate job and started teaching yoga to kids. In 2004 my family and I returned to Lincoln. Although we loved CO, even good weather and beautiful mountains don't compare to having your friends and family close by. My yoga journey in Lincoln has taken me too many gyms, schools, businesses, and wellness centers. I have met many wonderful people and have grown from each new experience. In 2008 I received my 200 hour certification at the Omaha Yoga & Bodywork Center and my 500 hour certification at the Himalayan Institute in PA. My approach to yoga is always based on what is best for the student. I do not believe in forceful practices, if you do not enjoy something you won't and shouldn't continue to do it. We are all unique, no one should try to copy someone else's posture or practice, find yours. Our bodies and minds react differently to stress, we do not perceive or process things the same way. There is a formula for a healthy balance that is unique for all of us. I love working with a student and watching them have the, "I get it", moment as most teachers know, we live for those moments. Some students find awareness through moving the body, (postures) others though the mind, (meditation) generally it is a combination of practices. The breath is the most important component. Take three deep, slow breaths (so the abdomen moves) right now ….notice what the affect is on the mind and body. At Lincoln Yoga Center we will help you find your center in a non-competitive, non-judgmental way.
We welcome you and your questions.
Visit
www.Take5Program.com
. Please visit our web site at
www.LincolnYogaCenter.com
, email: LincolnYogaCenter@gmail.com, call (402)570-1114, or stop by 2127 Winthrop Rd. (across from Leon's Food Mart).
Sheila Palmquist instructs the following:
All Levels offers students the opportunity to practice in a multi-level setting. The instructor will offer variations so that students may choose the level of difficulty of depth most appropriate for themselves. An eclectic yoga class, the teacher will sometimes lead a flow style vinyasa (linking movement with breath), other times there will be hatha (the yoga of opposing forces), or yin (more passive poses targeted at stretching the body's connective tissue). Postures are performed mindfully with an emphasis on proper posturing, relaxation, and breathing.