Lu Milius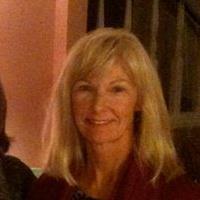 Lu Milius RYT 300 Inner Power Yoga, R.R. Shakti. Lu has 17 years yoga experience and 9 years as a yoga teacher. Lu specializes in adaptive yoga Matthew Sanford style. Her approach is the body is always in true natural state of wholeness. Lu's approach is to assist in awakening the energy within as the body's whole self is revealed.
Lu also has certifications in Restorative Yoga, Judith Hanson Lasater method, and in Interoceptive trauma yoga, from the trauma center in Boston.
Lu is a retired Nurse Practitioner. She enjoys reading, gardening, and nature. She spends her free time with family and especially her twelve grandchildren.
Lu Milius instructs the following:
Advanced Anatomy with Lu Milius, Yoga Therapist

Jan. 19th & 20th 9-6pm (16 CEU's) $150




Advanced Anatomy with Lu Milius, Yoga Therapist Jan. 19th & 20th 9-6pm