Colleen Hughes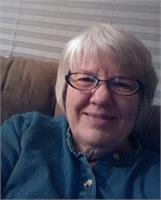 I found yoga about 10 years ago and liked the benefits of increased flexibility, balance and stress reduction. Mostly, I liked how calm, centered and grounded I felt after a yoga class. I also like being in a class with other practitioners and feeling the energy in the room. As a clinical social worker, I wanted to be able to share what I had learned in yoga with clients, so I completed the 200 hour teacher training at Lincoln Yoga Center in 2015. I am currently enrolled in a 500 hour program since there is so much to learn. I was able to attend a training on yoga for mood management in 2016 with Amy Weintraub of LifeForce Yoga. Amy authored Yoga for Depression and Yoga Skills for Therapists if you want to learn more. I enjoy all the aspects of yoga, including the postures, breathing practices, meditation, chanting, and mantras. I enjoy encouraging students to notice the sensations in their bodies, to stay present and to notice which postures are more calming or energizing for them. I love how yoga is being used to help all types of mental health and physical health issues. My favorite types of yoga are gentle, yin and restorative.
Colleen Hughes instructs the following:
Slow-paced yoga with poses held for comparatively long periods of time. This class is targeted to stretch fascia, the body's connective tissue.




This class gives you the opportunity to slow down, and step outside of the normal stresses of daily life. Restorative yoga uses passive, gravity-based postures to reduce the burden on the nervous system. By engaging your relaxation response, you better able to reach mental and physical equilibrium.