Katelynn Shumaker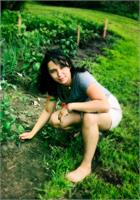 Katelynn has been practicing yoga for the past 5 years and received her 200 hour teacher training from Lincoln Yoga Center in 2018. In that time her knowledge of yoga has evolved but the one thing that is omnipresent is the calming clarity that yoga brings to life. Practicing yoga brings her into her heart and helps her to remember love, compassion, wholeness and what it feels like to be still. As we practice together we will look inward and cultivate the omnipotent energy within our center to help one another ride the wave of life with grace.
Katelynn Shumaker instructs the following:
The rope wall is fun approach to practicing yoga asana because the ropes allow for students to understand how muscles are used in each pose in a different way than they know from a normal floor practice. This class is a mixture of basic, strengthening, and restorative poses and offers a great introduction to Iyengar-based alignment.




Beginners Yoga is all levels of students who are interested in taking a beginner-level pace and practice. All skill levels welcomed.