HAPPENING TOMORROW!
Purchase a Gift Certificate

for a loved one, teacher, grandparent, neighbor, or friend.
Do you know someone who could benefit from Yoga?

Gift Cards sold online; including:

3 for $30 - Gift Card

,

New Student Special - Gift Card

,

10 or 20 Class Passes - Gift Card

, and more Holiday Gift Ideas!

Come visit us to find: Mats, Blocks, Bolsters, Straps, Meditation Cushions, Samadhi Powder, Scarves, T-Shirts, Mat Bags, and more!
Henna Tattoos, Chair Massages, Mala Beads, Food, Holiday Packages and Gift Cards, 20% Off Select Items, Tea, and Great Conversation!
Yoga can be your additional protective cover this winter, providing you warmth and the strength to fight common infections. We bring you a few yoga remedies that can help you fully enjoy the spirit of the season.



1. Keep Warm
However tempting may be the idea of sleeping in, try not to avoid your daily yoga time. It will help you keep warm and also prevent those regular aches and stiffness in joints. This can help prevent rigidity in joints, a common occurrence in winter, especially among the elderly.

2. Keep the Bug At Bay
Come winter and behind it follow cold, cough, viral fever and the like. Regular yoga practicehelps strengthen body immunity so that you can keep the bacteria at bay.

3. Fight the Blues
The dull, gloomy weather outside automatically casts its shadow on us and for no reason, we tend to feel low and lethargic. Make some time to go to a morning yoga class. It is an ideal start to the day, preparing you to face the day with a strength and smile.

4. Indulge But Burn It Out
Winter just seems to give an excuse to gorge on countless delicacies – both sweet and savory. However, don't let it become an excuse to put on weight this winter. Eat whatever you like but make sure to sweat it out with some active yoga asanas (postures) and stretches that help reduce weight while toning the internal organs as well.
-Art of Living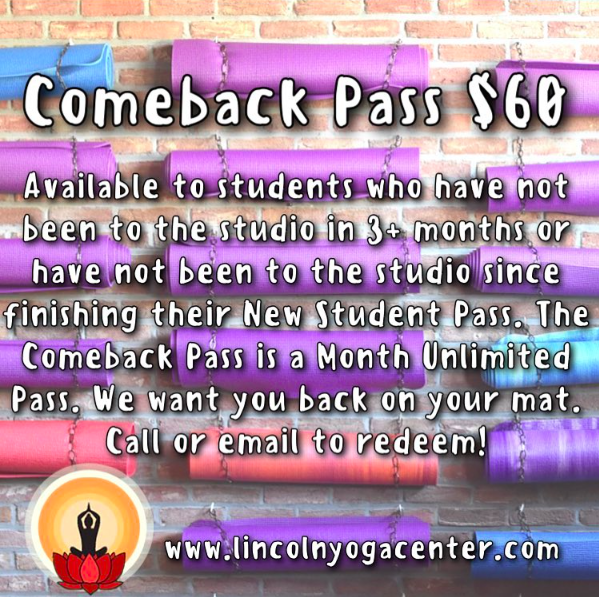 Relieves stress

Prevents cartilage and joint breakdown

Betters your bone health

Increases your blood flow

Drops your blood pressure

Regulates your adrenal glands

Makes you happier

Founds a healthy lifestyle

Lowers blood sugar

Helps you focus

Relaxes your system

Improves your balance

Maintains your nervous system

Releases tension in your limbs

Helps you sleep deeper

Boosts your immune system functionality

Gives your lungs room to breathe

Prevents IBS and other digestive problems

Gives you peace of mind

Increases your self-esteem

Eases your pain

Gives you inner strength

Connects you with guidance

Helps keep you drug free

Benefits your relationships

Uses sounds to soothe your sinuses

Keeps allergies and viruses at bay

Helps you serve others

Encourages self care
-Yoga Journal